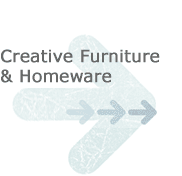 Environmental Policy

The Fairwinds Group are committed to minimising the environmental impact of the company's activities wherever and whenever is practical.
The management team of the Fairwinds Group has recognised that good environmental practice is important to the future of the company and that of its customers, suppliers and employees and hereby make the following commitments:
Meet all necessary legal and regulatory requirements pertaining to our business, and at each site under the management of the company.

Promote the awareness of all existing legislation, company practices and procedures to all employees and to keep abreast of all new and pending environmental legislation.

Keen to show commitment to continual improvement and pollution prevention. Timber used in the products are from legal and known sources.

Minimise the environmental impacts associated with product packaging and so as the chemicals involved in the production and packaging.

Act positively to reduce the consumption of energy, water and other natural resources at all premises under the company's management.

Act positively to reduce the production of waste in accordance with the national waste strategy at all premises under the company's management.

Have a positive approach to all environmental issues relating to our employees, customers, suppliers, contractors and clients. The company has detailed implementation programmes for an environmental management system.

Review the policy on a regular basis.

Commitment to continuous improvement.